Packing, Crating, and Shipping Locally or Around the World
Providing Specialized Packing, Shipping & Crating from Charlotte to the San Francisco Bay Area
Enclosures International is the premier provider of shipping, packing and crating services for Charlotte interior designers, auction houses, dealers and private owners who need to ship valuables to the San Francisco Bay Area. We have 45 years' experience and are expert handlers of fine art, antiques, auction items, decorative art, electronics, family heirlooms and pianos. Our project management team is trained and experienced in creating innovative and secure packing arrangements for even the most delicate and challenging of items in order to safely ship items from Charlotte and other major cities to San Francisco, California.
Once your treasures are in our care, we will go above and beyond to ensure that they reach their final destination safely. We use a state-of-the-art digital system to track your item or collection's every move. We also have a highly secure storage warehouse where we can consolidate all your objects and coordinate deliveries, repairs, digital cataloging, archiving and more. With competitive prices, excellent customer service and more than four decades of experience serving the art and antique communities in San Francisco, Charlotte and beyond, Enclosures International is the premier choice for custom shipping, crating and packaging.
Full-Service Shipping Services from Charlotte to San Francisco, CA
Enclosures International is known throughout the world for its superior shipping services at cost-efficient prices. Whether you have a single item or a collection of items, we can arrange to have them safely transported from Charlotte to San Francisco. We specialize in packing and shipping antiques, vintage furniture, sculptures, paintings, fine art and decorative art of all shapes, sizes and dimensions. We even consolidate and re-distribute entire collections seamlessly and efficiently. Call us today to receive comparative quotes for standard or expedited shipping services from Charlotte to San Francisco, CA.
Expert Crating and Packaging, Charlotte, NC
We have the experience and expertise to create affordable, customized crating and packaging solutions for the safe transport of priceless art, antiques, furniture, sculptures and more from Charlotte to the San Francisco Bay Area. Our crating and packaging methods and materials exceed the highest of standards including those of leading auction houses and dealers, and can accommodate the most delicate of paintings to the largest of glass chandeliers. We also provide archival storage and handling.
Trusted Collection Management, Charlotte, NC
Enclosures International uses an advanced tracking system called Designer Logistics Services (DLS) to manage collections both large and small for Charlotte private collectors, dealers, interior designers, estate managers and curators. DLS enables us to catalogue and track every item entrusted to us, as well as create photo archives. Collections are managed in our secure, concrete warehouse in the San Francisco Bay Area.
Experienced Estate Consolidation, Charlotte, NC
Enclosures International provides professional, organized and cost-effective consolidation services to Charlotte estate attorneys, managers and trustees who need to move their estate to the San Francisco Bay Area. Our experienced project managers will manage every detail and request of your estate move with special care and attention so that you can rest assured your valuables will be properly packaged, stored, shipped and distributed safely to their ultimate destination.
Expert Specialty Item Shipping, Crating & Packing Experts From Charlotte to San Francisco, CA Since 1977
Enclosures International is a family owned and operated business based in San Francisco that serves the local, national and international arts and antiques industry. We are passionate about our work and dedicated to providing the best service of any custom shipping company. We are frequently called upon to serve the needs of clients when they need their valuables packed-up in Charlotte and delivered to San Francisco, CA. Find out why some of the most successful auction houses in the world rely on us to move some of their most priceless works. Call today for free estimates.
Packing, Crating, and Shipping Locally or Around the World

Call or email us today
for a free estimate.

Phone: (415) 206-7906
Email: operations@enclosures-dls.com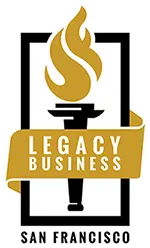 Reviews
Enclosures is the best outfit in CA! They have shipped paintings across the country and have done LA to SF deliveries on short notice and everything is in perfect condition. Very easy to work with and such an amazing staff - Nick has been the best! Highly recommend them..