Crating & Packaging: Standard and Custom Wooden Crates, Boxes & Packing Solutions - San Francisco, the Bay Area, Los Angeles, San Diego & Beyond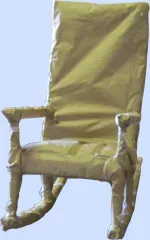 Enclosures International has been providing creative, affordable packing and crating solutions for items of any size, shape and dimension for 45 years. With our professional recommendations and expert techniques, you can trust Enclosures International to properly pack your valuables for safe travel and storage. We specialize in packing objects that require unique handling -- from the extremely fragile, such as paintings and antique vases, to those items that are too big, heavy or odd-shaped for standard packaging, such as chandeliers, pianos and sculptures.
Specialty Crates and Packaging for Shipping Valuable, Fragile & Oversized Items
Using the latest techniques and methods for specialty packaging, our experts assemble crates and enclosures to meet the strictest of industry standards. Our durable boxes and crates meet the demands of both commercial and industrial use, and ensure the safe and secure transit of the most priceless and delicate objects. We have a large inventory of standard boxes, as well as the capacity to build quality custom crates engineered to fit any specifications. These crates can be modified with handles, latches, partitions, drawers, ramps, doors and feet. We also have a large supply of wardrobe boxes, which are installed with a bar for hanging items. Our extensive inventory also includes a variety of insulation and cushioning materials, such as bubble wrap; stretch wrapping; Mylar bags; paper packaging; foam lining and strips; cartons (particularly useful in separating breakables, such as glass, china, mirrors, vases, etc.); and wraps to protect items like rugs or carpets from soiling or other damage.
45 years of Experience Handling Local, National & International Shipping
Whether you are looking to transport irreplaceable items, move a collection, or store the contents of an entire estate, Enclosures International's moving specialists are readily available to offer expert advice, exceptional customer service, and cost-effective, durable packing options.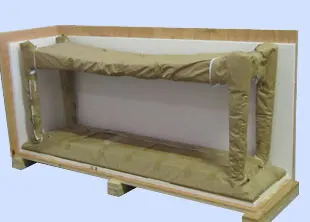 Packing, Crating, and Shipping Locally or Around the World

Call or email us today
for a free estimate.

Phone: (415) 206-7906
Email: operations@enclosures-dls.com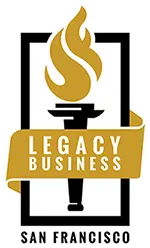 Reviews
We are delighted to be able to recommend the very fine firm of Enclosures, Inc. to anyone within the antique, fine arts or interior design business . . .