Packing, Crating, and Shipping Locally or Around the World
Welcome to Enclosures International Corporation, Hillsborough
Welcome to Enclosures International, your full-service, family-owned specialty item packing, storage and transportation business for 45 years. Since our company's founding in 1977, antique dealers, collectors, curators, interior designers, and auction houses in Hillsborough and worldwide have trusted our highly-trained professionals to handle their their valuables, including antiques, electronics, fine art, pianos, decorative art, furniture, musical instruments, auction items, and heirlooms, with the utmost care and attention, and like the works of art they are.
Our customers can trust our experts to treat their items respectfully, and to give each item the attention it needs so that it is transported safely and undamaged to its final location. Our customers can rest assured that we take every precaution to ensure your package's safe travel every step of the way, from offering secure warehouses to store your items to transporting them in air-ride trucks. We can even create custom-made crates, and craft unique packing solutions to protect even your most delicate items from damage. That's why leading auction houses like Sotheby's, Christie's, and Bonhams & Butterfields have entrusted their items to our care, and why we have been a leader in the shipping of specialty items for more than four decades.
At Enclosures International, we provide the following services for your convenience:
Crating & Packing Services
We specialize in packing objects that require unique handling – from the extremely fragile, such as paintings and antique vases, to those items that are too big, heavy or odd-shaped for standard packaging, such as chandeliers, pianos and sculptures. Whether you are looking to transport irreplaceable items, move a collection, or store the contents of an entire estate, Enclosures International's moving specialists are readily available to offer expert advice, exceptional customer service, and cost-effective, customized packing options, from constructing custom-sized boxes to crafting unique solutions for the transport of your delicate items.
Shipping Services
With 45 years of experience on staff, Enclosures International's shipping professionals have the expertise to arrange shipping to and from anywhere in the world, and we can help you with all of your shipping needs, including pick-up, packaging, weighing, documentation, transportation, and tracking. From semi-monthly Northern California-to-Southern California shuttle services, to international air and ocean freights, we also have the resources and network to reliably and quickly transport your valuables.
Shuttle Services
Enclosures International has established a reliable network of inexpensive shuttle services for the safe and secure transport of fragile, cumbersome, and highly valuable objects. Our semi-monthly service operates on a route with multiple stops along California's coast, including San Francisco, Santa Barbara, Los Angeles, San Diego, and the greater Bay Area. Upon delivery, we offer standby service in case installation or rearranging assistance is needed.
Installation Services
At Enclosures International, we don't just transport art; we also are installation artists. For 45 years, curators, gallery owners, and designers have trusted our professional and innovative installation experts to install and carefully remove fine art at all types of surfaces, spaces, and venues, including homes, offices, trade shows, exhibitions, and art galleries across the United States.
Storage Services
For customers seeking a safe and cost-effective solution for the storage of their valuable items, Enclosures International's warehouse in San Francisco is ideal for accumulating and storing multiple pieces, such as traveling exhibitions, furnishings, and art collections, until they are ready for shipment or installation. Whether you want to store priceless antiques or temperature-sensitive artwork, you can rest assured that your investment is safe in our facilities,
Moving Services
With 45 years of experience, the moving experts at Enclosures International understand the care and attention-to-detail needed to move some of your most fragile items, including antiques, heirlooms, electronics, pianos, and furnishings, and have been trusted by antique dealers, private collectors, curators, interior designers, and leading auction houses to relocate their valuable pieces and collections. From pickup to delivery, you can trust us to deliver exceptional customer service, and to offer the best value in professional moving services at cost-effective prices.
Collection Management Services
Since 1977, hundreds of discerning clients have counted on our highly-skilled and experienced project managers to pick-up, collect, store and deliver their valuable collections in a timely and highly-attentive manner. At Enclosures International, we have the capacity to meticulously manage collections with hundreds of items with the support of our custom tracking system, Designer Logistics Services (DLS), a cutting-edge system that allows us to monitor each item in our care and facilitates the transportation process when we make arrangements for any repairs, refinishing, reupholstering or other contracted services on your behalf. Additionally, we can professionally photograph each of your items for archival and tracking purposes.
Estate Consolidation Services
At Enclosures International, we pride ourselves on being the affordable, one-stop solution for estate moves, consolidation and distribution. For our customers looking to seamlessly coordinate the consolidation of their estate, we provide trustees, estate managers, estate attorneys, and family members from across the country with highly-experienced, full-service, dedicated project managers who can oversee all the logistics and moving arrangements for your estate move, starting with the consolidation of your valuable assets in one location. Additionally, our professional estate movers provide customized packaging for shipments or archival storage; truck load-in and load-out; secure transport; digital collection management services with optional photo inventory; short- and long-term storage; sorting and tracking; and the coordination needed to send out specific pieces for repair.
Consulting Services
Enclosures International offers both residential and commercial customers throughout the world expert advice in the areas of shipping, storage, installation, packaging, special handling, collection management, estate distribution, digital imaging, and archiving/archival storage. Whether you need advice on transportation methods and costs for handling special cargo, or ongoing consultations for a major installation project, Enclosures International has the expertise you need for creative, affordable solutions.
With dedication to providing high-quality, uncompromising service, competitively priced services, decades of experience, and the industry's leading techniques and materials for packing, Enclosures International is the premier choice for transporting your treasures from your location in Hillsborough to anywhere on the globe. Call us today!
Enclosures International Corporation Hillsborough - 94010, California (CA)
Area code (650)
Packing, Crating, and Shipping Locally or Around the World

Call or email us today
for a free estimate.

Phone: (415) 206-7906
Email: operations@enclosures-dls.com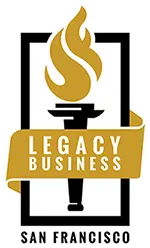 Reviews
Last week, I received the material shipped under the referenced Job number. Everything arrived safely and in perfect condition.
I am writing today, to say how much I appreciate the excellent Job you did of packing the items I purchased from a recent Butterfield & Butterfield auction. Each of the four pieces was Wrapped with care and then packed professionally into two boxes so that no damage could be done by the shipper . . .